SSI Altitude Diving: Diving in mountain lakes
An extra course to dive in mountain lakes? This may seem a bit exaggerated, and of course you can dive at higher altitudes than sea level without having an extra certification. But what you should definitely do is to acquire some additional knowledge: Diving at altitude has some additional risks that you should know about. Then you can adjust the dives accordingly and just enjoy the picturesque surroundings.
If you don't need or want a certification, you may of course still read our material. But if you'd like proof of that, we'd be happy to have you take the course.
Your advantage with the course: Of course you have contact persons with us. If you don't understand something, you can just ask on different channels and you will surely get a nice answer. And if you don't get your questions answered there, we'll just do a webinar tailored to your questions.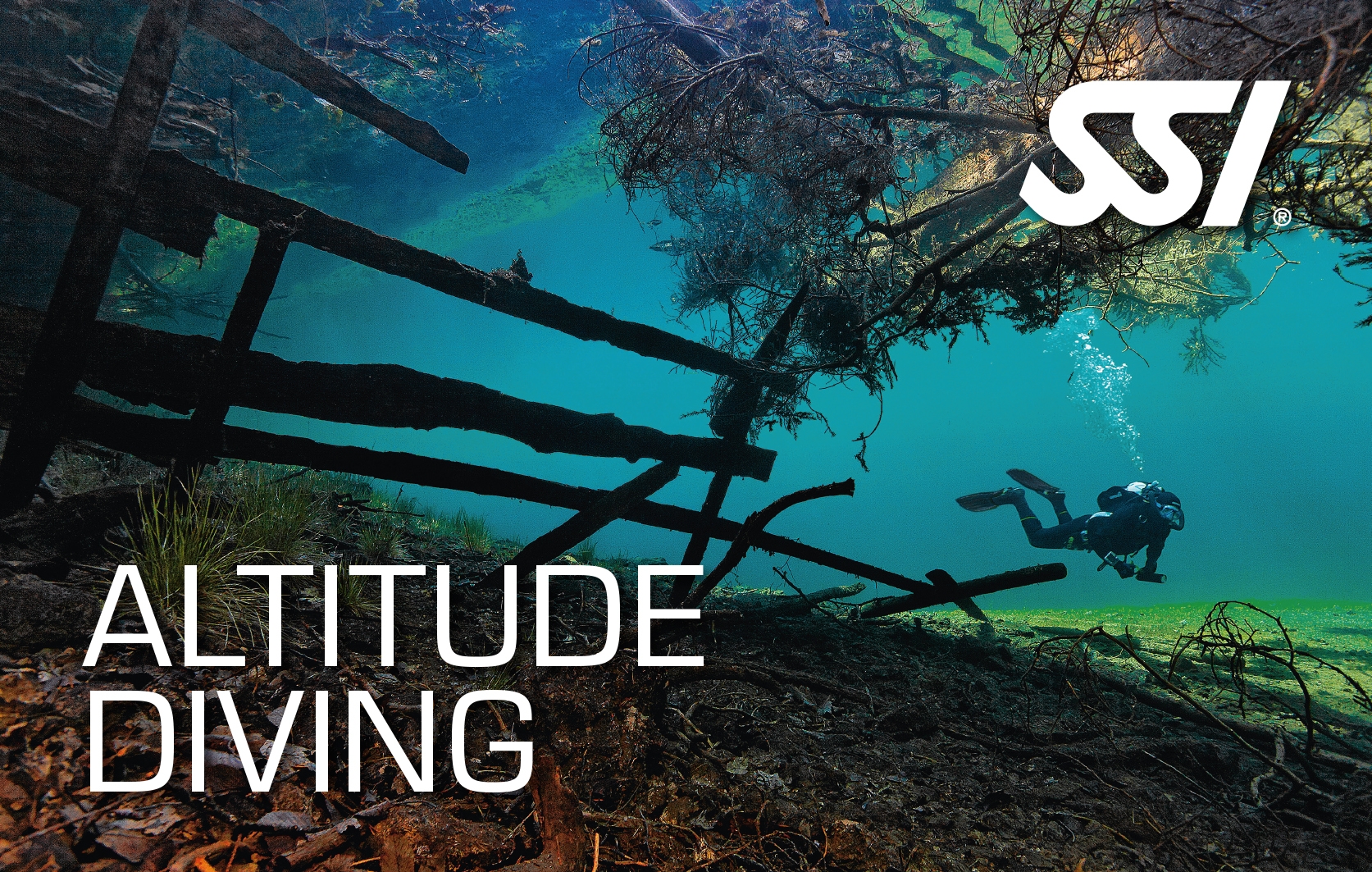 What changes when diving at altitude? Once we are no longer at sea level, the ambient pressure is lower at the beginning of the dive. This affects nitrogen saturation - so you have to factor in what altitude you are at. In our online course we explain the correct procedures for diving in mountain lakes. To this end, we offer you some basic considerations about traveling to higher altitudes after diving, and related to flying after diving. Since nothing changes in the water, this course can be taken as a theory-only course.
Punkfish Special: SSI Altitude Diving online
When you think of diving, you first think of the beach, the sea, palm trees, boats, sun – in principle, simply the absolute opposite of mountains. So why talk about diving and altitude?
Quite simply, there are people who also dive in lakes, not just in the sea. And lakes are often located significantly far above sea level – mountain lakes in Switzerland, for example, but also Lago Atitlan in Guatemala, the Lagunas de Montebello in southern Mexico, many lakes in the U.S. and several other interesting dive sites around the world. Mountain lakes have a very unique charm, and it is worth exploring the crystal clear, cold water.
But to do that, you should know a few things. We will explain here in a first chapter what changes in the mountains and what stresses the human organism can be exposed to. As a central theme, we then look in the second chapter at what influence altitude has on our decompression or no-decompression limits. Of course, we also explain in a very practical way how to plan a dive in the mountain lake.
In the last part, we will talk about everything that happens around the dive. What happens after the dive? Do you have to go further uphill? How critical is the crossing of a pass road?
Have fun
The Punkfishes Vero and Dominik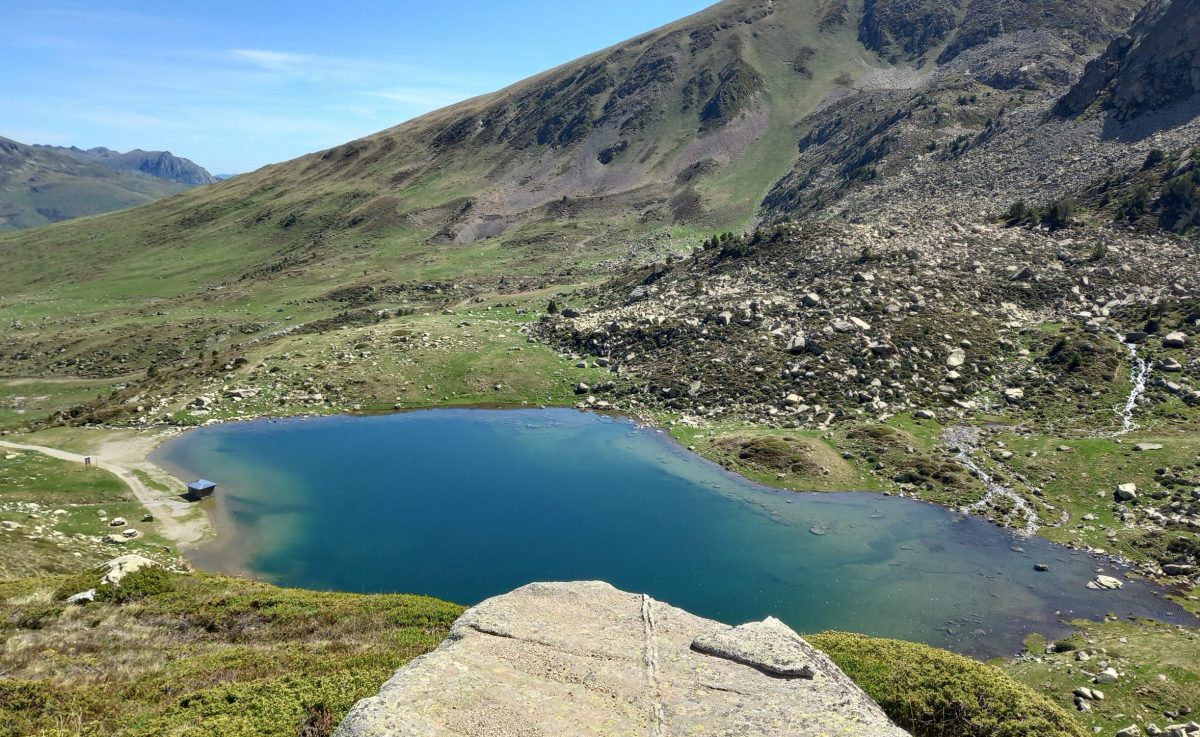 What is different at altitude?
How does the body react to differences in altitude?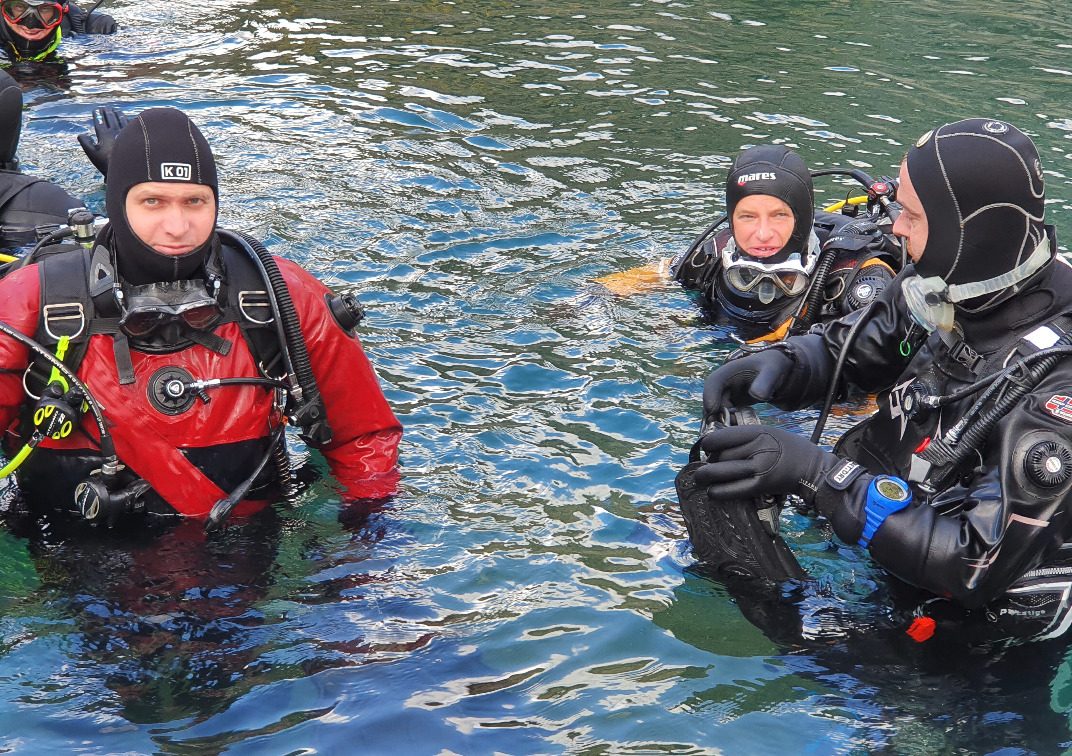 What changes in the no-decompression limits?

What role does the journey play?
How to deal with the cold?